Shop With Us
Please visit our store at 541 Mass. Ave., Cambridge (Central Square), Mass.
or book your items online and pick up from the store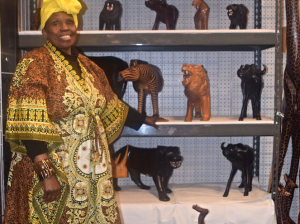 About "African Gift Items"
At African Gift Items, we ensure that our customers get an authentic taste of Africa right in Massachusetts! Decorate your home and/or office with the finest African art and handcrafts, and fill your closet with fabrics and accessories from across the continent. All our products are handcrafted, and each item is one-of-a-kind.
With each purchase of these unique products, you consequently support African artists and crafters who rely on these proceeds for their daily needs.
- Mary
COME VISIT US!!!
African Gift Items
541 Massachusetts Avenue
Cambridge, MA 02139
​​​
Tel: 617-354-2055
Cell: 781-640-3389​​